Free Pizza Open House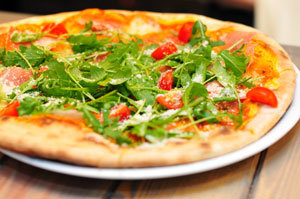 We believe the cornerstone of any business relationship is trust. We have always done our best to create that in every relationship. We don't just want to assist you with your current real estate needs; we want to help you with your future transactions as well. We want you to trust us so much that you feel confident in recommending us to your family and friends.
Over the past 20 years, as our family grew and we took in foreign exchange students, we quickly discovered our home didn't always match our lifestyle. We learned that each season of life brought new hopes and dreams. We moved several times throughout the years and learned that each home will always hold a special place in our hearts. This process reaffirmed our love of buying and selling homes.
After years of contemplating becoming real estate professionals, we took the plunge. I entered the profession in 2009 with Bob following in 2012. We've been living out our dream as a husband and wife real estate team ever since.
The most recent chapter in our story is that we moved to the Edmonton area in October 2016. We look forward to building long lasting working relationships in this new market as well!


CHECK OUT OUR NEW MORTGAGE CALCULATOR!!


This mortgage calculator can be used to figure out monthly payments of a home mortgage loan, based on the home's sale price, the term of the loan desired, buyer's down payment percentage, and the loan's interest rate.
Mortgage values are calculated by Real Estate Webmasters and are for illustration purposes only, accuracy is not guaranteed.